ABOUT KINZ
Designer. Goddess. Smasher of the patriarchy.
Hi there baby girl,
it's Kinz.
I'm a college dropout who's hit six-figures for the past 3 years. I quit my stable corporate job to pursue a life of spontaneity and risk-taking. I'm passionate about design, music, fashion, and the 70s. I like to think I create by harnessing the energy of the badass babes I work with who are excitedly finding their passions. I feel most confident when I'm wearing a huge hat. I want a million tattoos but I'm afraid of commitment. My life has consistently surprised me in the best way possible. I'm a strong believer in manifesting your dream life and chasing whatever desires grow in our cute little heads.
enough of the small talk
THE DIRTY DEETS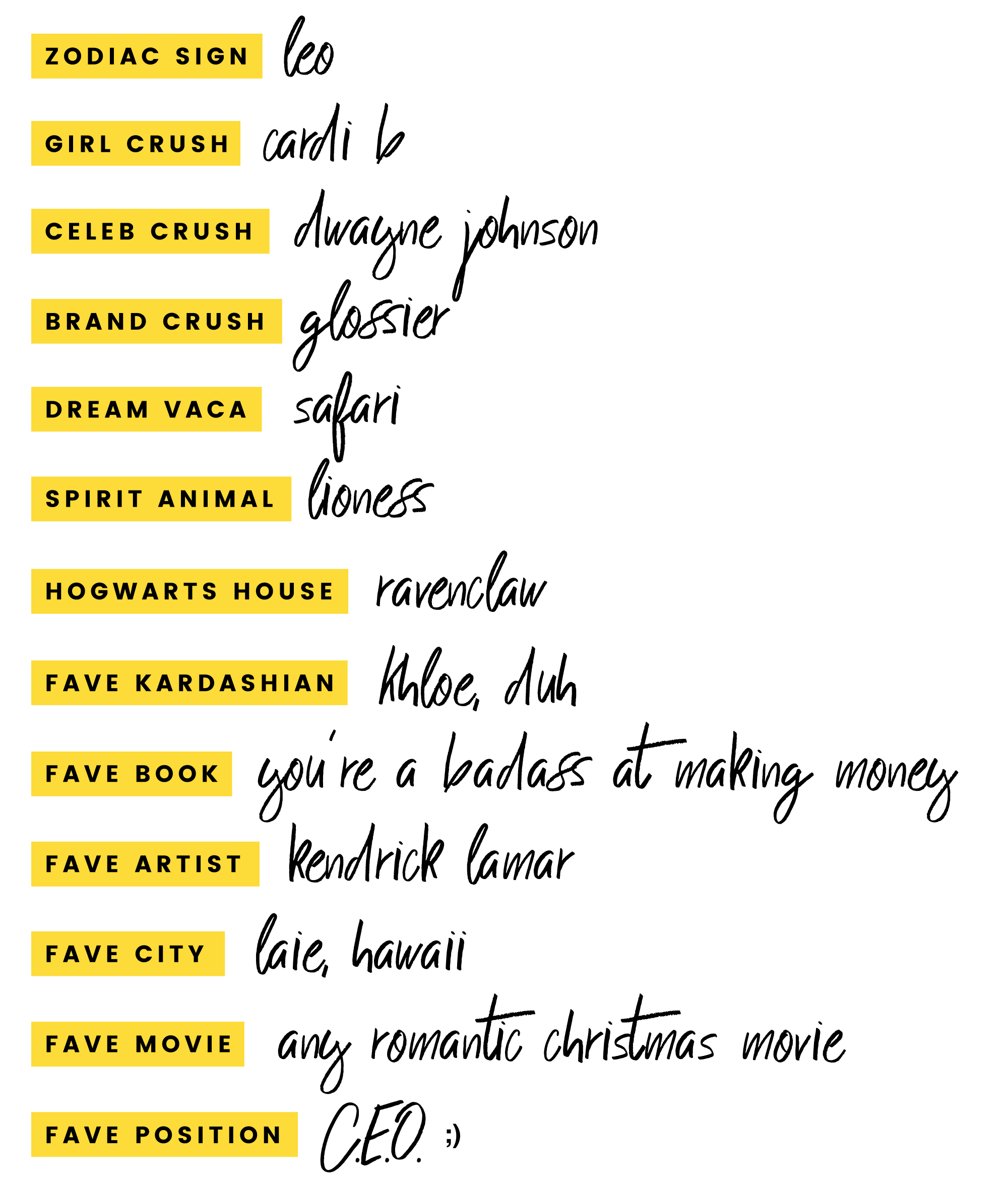 You picking up what I'm putting down? Join my email newsletter to receive free goods, tech candy, and more useless facts about me that might make you think I'm insane.